Segway Tours
Segway Tours through the Maasduinen National Park
You start off with a nice cup of coffee on the farmstead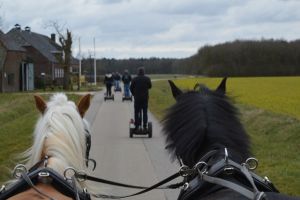 terrace of Hoeve Carpe Diem. Then you get on the Segway to familiarise yourself with the first self-balancing vehicle in the world! After some practice, you will be ready to ride the Segway through the Maasduinen National Park, under the supervision of our staff. The tour stops at the Quin nature reserve where you can enjoy stunning views across the heath and fens.

Children of 16 years or over may ride a Segway. For people in the group, who do not want or are not allowed to ride a Segway, we can provide alternative transport: a horse-drawn carriage! This can be a fun way to engage granny and grandpa or young children in the activity!

Segway Tour prices
The costs involved depend on the number of Segways you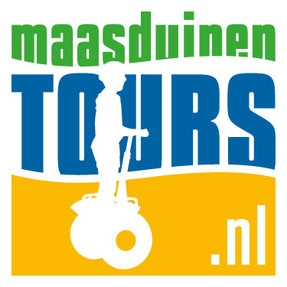 want to use and the number of people in your party. Please get in touch to enquire about the possibilities.

Additional options:
Welcome with coffee/tea and a slice of fresh apple pie
€5.95 per person


Farmer's Leisure Lunch
€12.50 per person
Segway Tour combined with a horse-drawn carriage ride
Segway Tours can be combined with several other activities.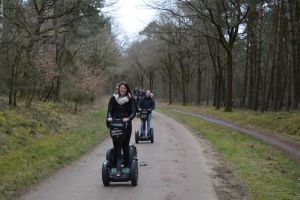 Children under the age of 16 are unfortunately not allowed to ride a Segway and many older people are afraid to. A fun solution for this problem is to combine the Segways with a horse-drawn carriage. For groups of up to 25 persons a covered wagon and for groups of max. 5 persons a smaller carriage is available.