Welcome to the website of farmstead Hoeve Carpe Diem!
Dear walkers, cyclists and horse riders,
Our farmstead is located in the Dutch village of Heijen,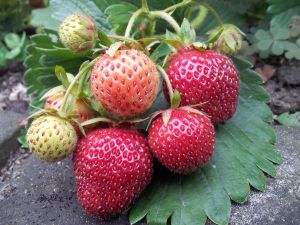 near the German border. Airport Weeze is only a 30 minutes drive away. On our farmstead terrace you can put your feet up and indulge in a slice of apple pie and a freshly brewed cup of coffee! Would you like to enjoy the tranquillity and wide open spaces of the Maasduinen National Park for a longer period of time? Why not book a room in our bed & breakfast or stay at our farm campsite?
Pick, taste and enjoy yourself on our farmstead terrace!
Both our inner and outer terraces are great places to relax! Why not unwind with a nice cup of freshly brewed coffee and a slice of tasty cake? For those with a bigger appetite, our menu offers homemade soup and sandwiches. In the meanwhile equine friends can rest in the stable nearby and trusted bicycles will be safe in the bicycle parking space next to the terrace, jokingly called 'fietswei' (literal translation: bicycle paddock).


Pick, taste and enjoy... some of the tables have been transformed into little (vegetable and herb) gardens! The guests have every opportunity to get a taste of rural life and enjoy the countryside which is so unique to this part of the Netherlands. Many cycling, hiking and equestrian routes and trails pass Hoeve Carpe Diem!


Bed & Breakfast
If you are walking the popular long-distance Pieterpad trail (stretch between the villages of Gennep and Vierlingsbeek), why not rest up in one of our beautiful B&B rooms before continuing the hike? There is nothing like a farmer's country breakfast to get you going again! Come in through our authentic granary and try it yourself!
Camping in the Maasduinen National Park!
Our farm campsite comprises a total of 20 pitches and is suitable for caravans, campervans and tents. During the day you can hike or cycle through the Maasduinen National Park for hours, taking full advantage of the many cycling and hiking junction routes passing Hoeve Carpe Diem.

From your camping spot you can observe our farm animals, e.g. Deep Red cattle and Kerry Hill sheep! You sleep surrounded by nature! In the early hours of the morning you may even see deer and roe deer!
Seize the day at Hoeve Carpe Diem in Heijen!